Welcome To

Two Friends Quilting!
Come sit a spell, chat a bit, and enjoy the day. We do long arm services or will help you finish your own on the long arm. Guilds are welcome to have their meetings or sewing circles in the classroom.

We are the Alaskan Handi Quilter dealer. Schedule your annual "Spa" day for you HQ machine. Gadgets available in shop, too.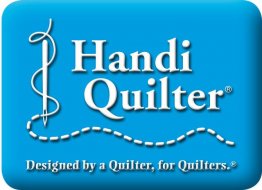 TO FIND US EASILY:
We are located at the corner of Country Drive and KGB, right next to the post office.
Coming from Wasilla: Two Friends is at mile 5.6 on the KGB, across from Raven Ribs just before you get to Three Bears
Coming from Willow: Turn right onto Vine from the Parks. Follow Vine to KGB, and take a left at the light. Drive towards Wasilla, passing Three Bears. Country is the second right past Three Bears. Look for the flag at the post office.